Regular price
$59.95
Sale price
$39.95
Unit price
per
Sale
Sold out
Naturally Eliminate Neck Pain!
If you're reading this, chances are you spend at least 6 hours a day stuck in front of your phone, computer, or TV. The result? Your neck is stiff, sore, and painful.
Long-term, this can lead to more serious issues like disc damage, compressed nerves, a reliance on pain killers, and in some cases, high-risk surgery.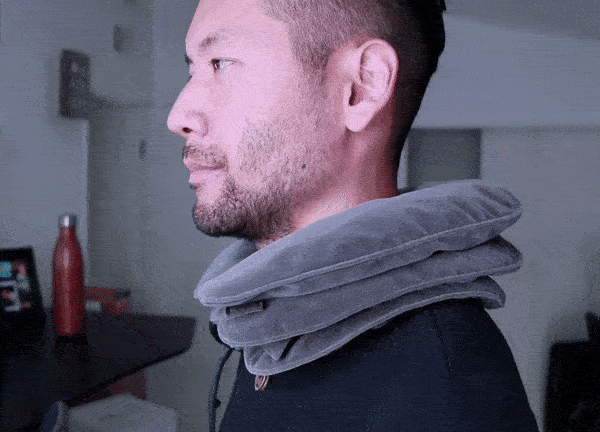 Using the power of a three-way system of cervical traction, the Neck Stretcher Device restores the neck's natural curvature, reverses years of damage, and eliminates chronic neck pain in just 15 minutes a day, or your money back.
Instantly Eliminate Neck Pain, or Your Money Back!

The Neck Stretcher Device provides you with adjustable support to the cervical spine, helps relieve headaches, stiffness, or dizziness. Besides, it can fix incorrect sitting posture and alleviate fatigue and stress when working.

The Neck Stretcher neutralizes the weight placed on your neck muscles, allowing them to stretch and relax. This increases the amount of space between your intervertebral discs, which relieves pinched nerves and encourages better blood circulation.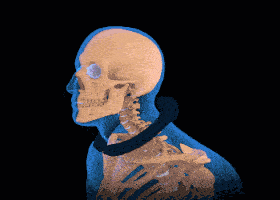 A single 15-minute session provides instant relief, and daily use contributes to a healthier posture and alignment of the cervical discs!
Benefits:

✅ Pinched Nerves
✅ Neck Tension Relief
✅ Herniated, Compressed, or Bulged Disk Check
✅ Cervical Neck Spasms - Sprained Neck Check
✅ Headaches caused by Neck Pain
✅ Naturally eliminate neck pain(no harsh painkillers)
✅ Stress relieving (sleep, feel, and live better)
✅ Your own in-home chiropractor(money back in your pocket)
Damage Reversing

When muscles are stressed and contracted, they choke off their own blood supply, causing damage and impacting their ability to heal.

When you use the Neck Stretcher, it causes a release in muscular tension and a flood of nutrient-rich blood to the neck and shoulder area.

This aids in recovery and can reverse significant damage to the neck region. This results in long-term relief from neck pain and muscular soreness.
Professionally Designed & Recommended
 
Chiropractors and massage therapists aren't always in arms' reach. The Neck Stretcher has been designed and recommended by chiropractors as an effective way to get pain relief when you need it most.

For less than 1/5of the cost of one therapist's treatment, you can get results that last a lifetime.
Suitable for Everyone

When you go out, the neck relaxer can be easily deflated and be put into your bag or suitcase without taking up much space. You can stretch your neck to alleviate pain almost anytime anywhere, No Assembly Required. Just enjoy the comfort and convenience that our neck decompressor brings to you. Travel with it on vacations, literally... anywhere!
FAQ:
 
Is it a universal size?
The size is universal because it is regulated by Velcro. Suitable for everyone!
 
Will the material irritate the skin?
No, because the material is soft and anti-allergic!
 
How long does it take to inflate a Neck Stretcher?
Since there are three tubes in the design (each for one layer), inflating takes a few seconds!
 
How tight do you need to tighten the Neck Stretcher?
You need to tighten the Neck Stretcher firmly, but to make it comfortable for you.
 
How do you know how tight it is to pump?

As long as your neck is not fully stretched, but will not feel pain.
View full details